US deaths, April 28, 2022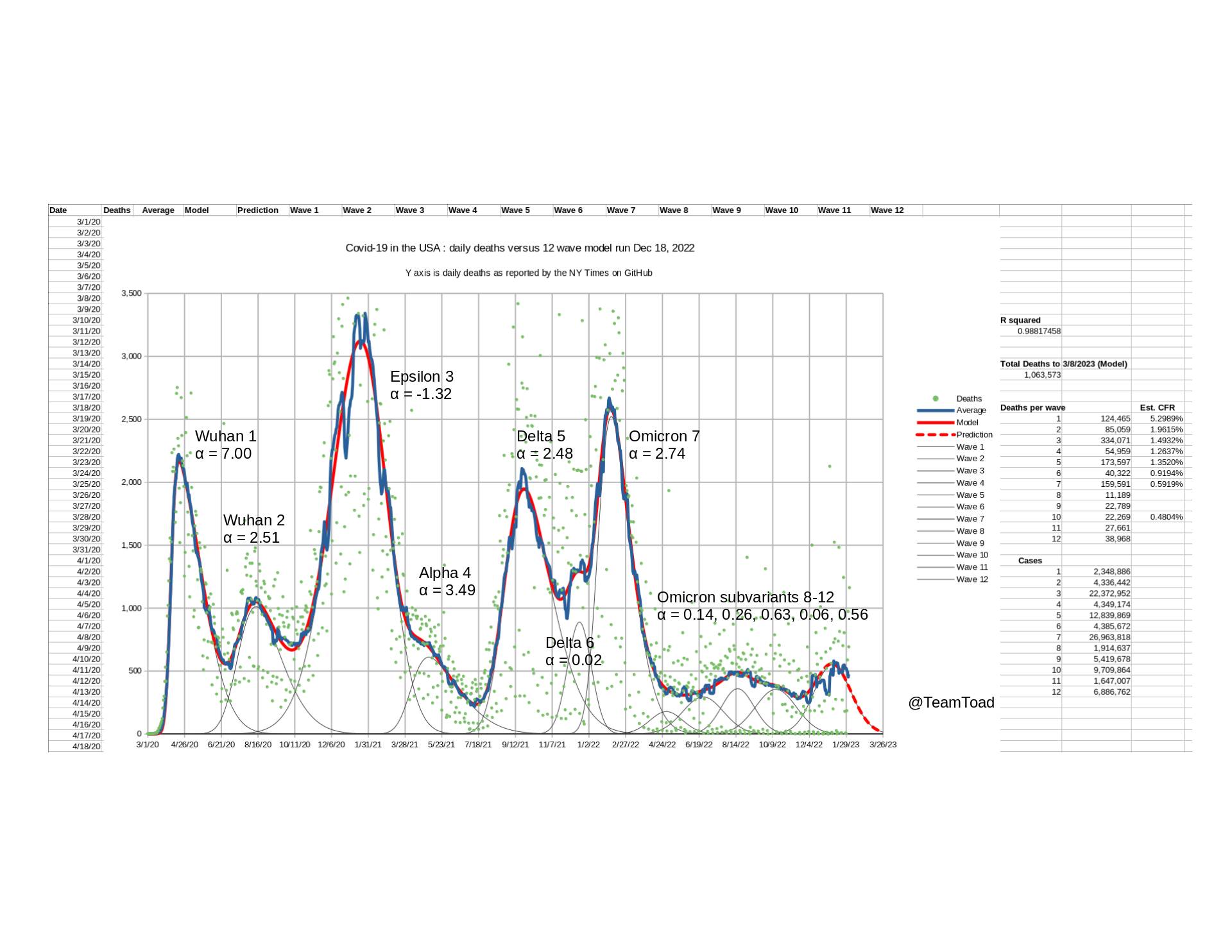 The latest model run was run April 27, 2022 using data through midnight, April 27, 2022, and is shown as a solid red line. The dashed red line shows the future values of this model run.

BA.2 is a subvariant of Omicron.

Note that the labeling of peaks with variant names is based on the dominant variant in the US at the start of that peak, but Delta and Omicron, there was no clear correspondence between waves and variants.


---
Last updated 28-Apr-2022 by fuzzy@lazytoad.com, from Lazy Toad Ranch
Web Site contents Copyright © 2000-2022 by Michael Mauldin