US deaths, May 8, 2021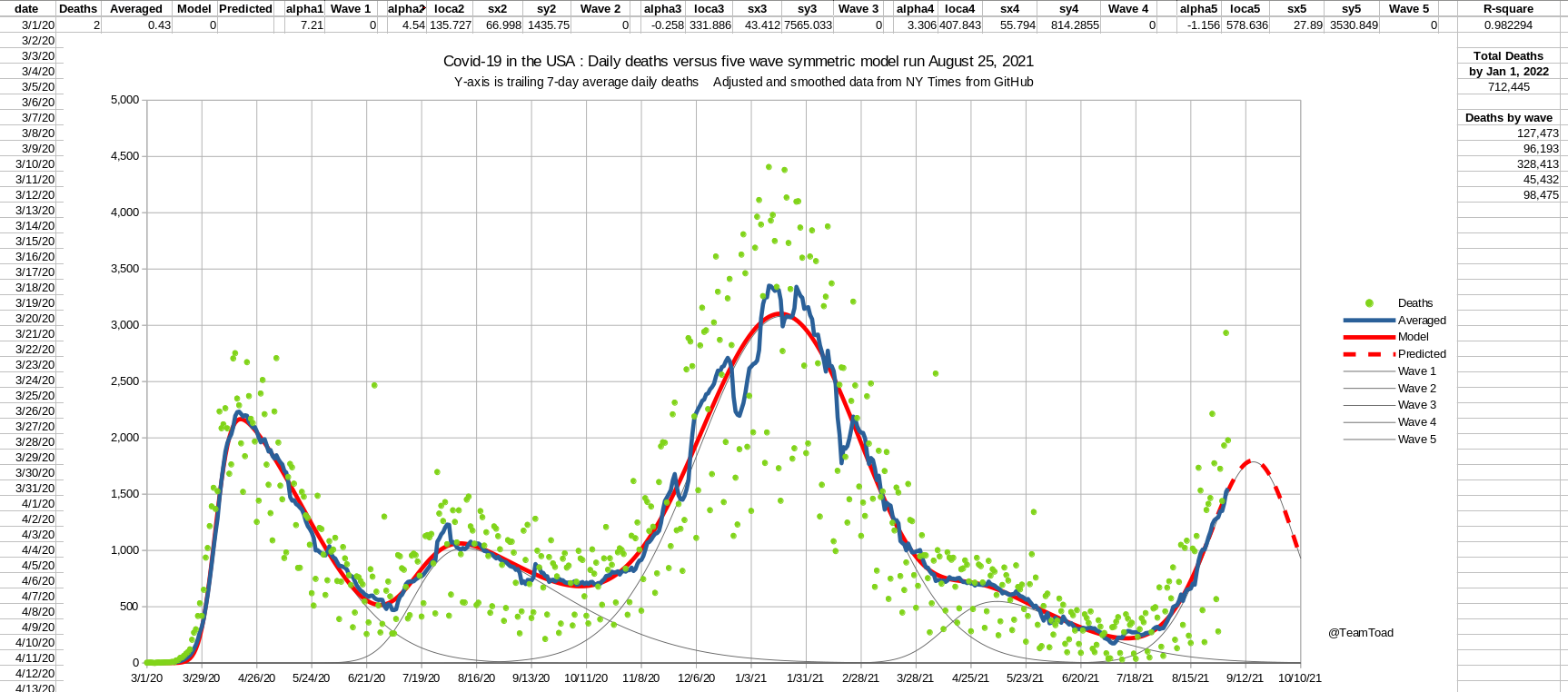 The latest model run was run April 21st using data through midnight, April 20, 2021, and is shown as a solid red line. The dashed red line shows the future values of this model run.



Symmetric versus Upper-bound model post-Thanksgiving


Now that we're well past the Christmas holidays with their choppy reporting, I've returned to using symmetric curve fitting.



Pre-Christmas model


The pre-Christmas model run on 12/24/20 using data through midnight 12/23/20 is shown as a green line, solid through the day of the run and dashed going forward. This model used the standard least-squares measure of fit. Note that the R-squared values reported are only for the data being fit... I don't update the scores for future data.


---
Last updated 08-May-2021 by fuzzy@lazytoad.com, from Lazy Toad Ranch
Web Site contents Copyright © 2000-2021 by Michael Mauldin