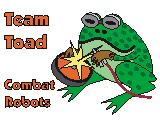 Team Toad: Texas Twister
Home | News | Team | Robots > Texas Twister | Events | Research | Stickers | Video | Links | Contact
---
Sponsored by Big Blue Saw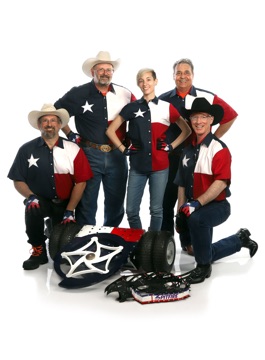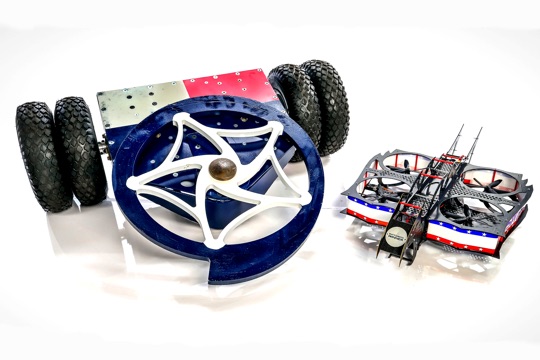 For 2019, we dropped the lifting-wedge for a diagonal kinetic spinning weapon. I took the design principle behind Polar Vortex's single tooth disc.


Specifications
Diagonal spinning weapon disc
AR500 steel 3/4 inches thick
Quad-ellipse profile with 2 inch single weapon tooth
Three disc options: 42, 48, or 54 pounds
Two long AmpFlow 48v weapon motors
Two short AmpFlow 48v drive motors
Whyachi P3 12-1 planetary gearboxes for drive
Whyachi TWM3Rs 2-1 right angle gearbox for weapon
Record
Texas Twister has not yet had a fight aired... check this page for updates.


---
Home | News | Team | Robots | Events | Research | Stickers | Video | Links | Contact
Last updated 7-Jun-2019