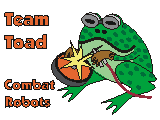 Team Toad: Polar Vortex 3
Home | News | Team | Robots > Polar Vortex > Polar Vortex 3 | Events | Research | Stickers | Video | Links | Contact
---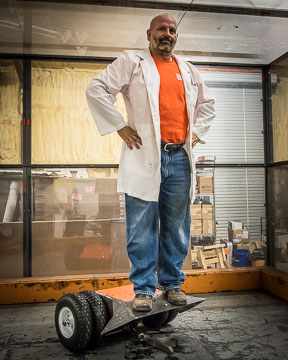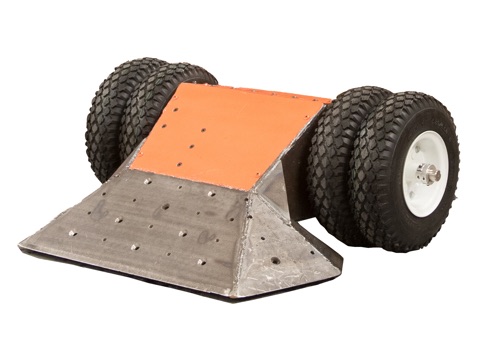 Polar Vortex went 0-2 at RoboGames 2016.



The third generation of Polar Vortex was an experiment in making a "Pure Wedge". The primary goal was to fit a lifting leg under a completely invertible wedge. The entire top of the robot was made of 3/8 inch AR400, and the front was ground sharp by the nice folks at Team Whyachi.

The entire robot was just a little too short, resulting in a hard-to-drive critter that would flip over at the slightest push of the throttle, but it could drive, get under an opponent, and it could lift it and flip it over.

Unfortunately, one of the other experiments in 2016 was to save weight by making a lightweight axle mount using nylon and bronze bushings instead of proper mounted ball bearings.

The resulting bearing failures led to loss of drive in both of our fights, and Polar Vortex 3 was knocked out of the tournament in only two fights.

Although the 2016 season was disappointing, the lessons learned were valuble in informing our design of a completely invertible diagonal spinner in 2019 with Texas Twister. You can easily see the resemblence.






---
Home | News | Team | Robots | Events | Research | Stickers | Video | Links | Contact
Last updated 12-Jun-2019