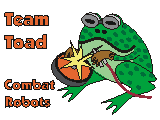 Team Toad: Danny "Blizzard"
Home | News | Team > Danny | Robots | Events | Research | Stickers | Video | Links | Contact
---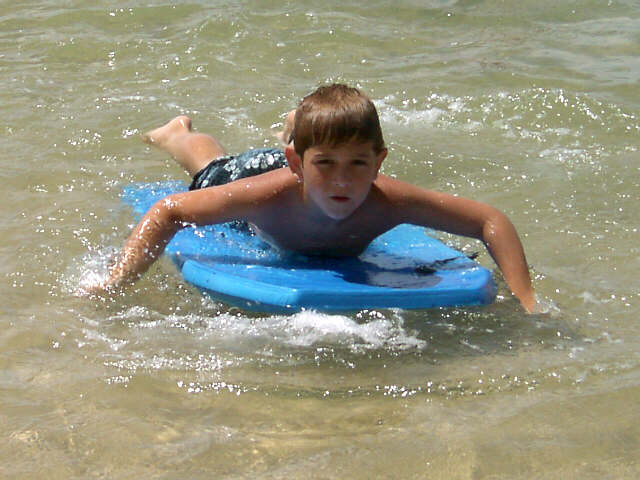 Danny's robot was originally known as Lockdown, but because the rest of the Team Toad robots have cold names, he has renamed it "Windchill".

&nbsp

He uses a unique design technique based on cardboard boxes, broken toys, bits of wood, electrical and duct tape.
His favorite robots are Frenzy and Anklebiter.
This photo shows Danny riding a boogie board in Oahu.


As part of Team Destruction, Dan got his first welding lesson from Robert Everhart of Team Half-Life (a certified nuclear welder). Here we see Danny running a TIG welder under his expert tutelage.

Team Destruction is working on their lightweight entry for the next BattleBots. Team Destruction is shown from left-to-right: Nicholas Nave, Robert Everhart, III and Danny Mauldin. They started work on "Destructor" at the Treasure Island event, but when Amalgamated lost their bot (thinking it was scrap), Danny and Robert were forced to start from scratch, rooting through Rob's scrap pile for parts.


Danny seems to have made the most friends at the last BattleBots, blending in with lots of well-known teams.
---



Home | News | Team | Robots | Events | Research | Stickers | Video | Links | Contact

Last updated 1-Aug-2002