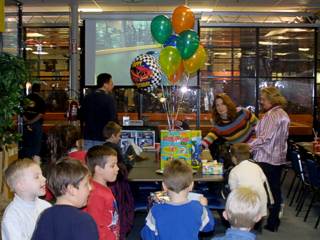 The Robot Club & Grille is a perfect place to hold a birthday party for a budding engineer.

For $15 per child (minimum of 10 children), you get food and drink for each child (but must bring your own cake).

After eating, each child gets to drive a rental robot while our camera films the driving. Then while presents are being opened, the tape is converted to a VHS tape for you to take home.

Call 724-861-8611 and book your party today.