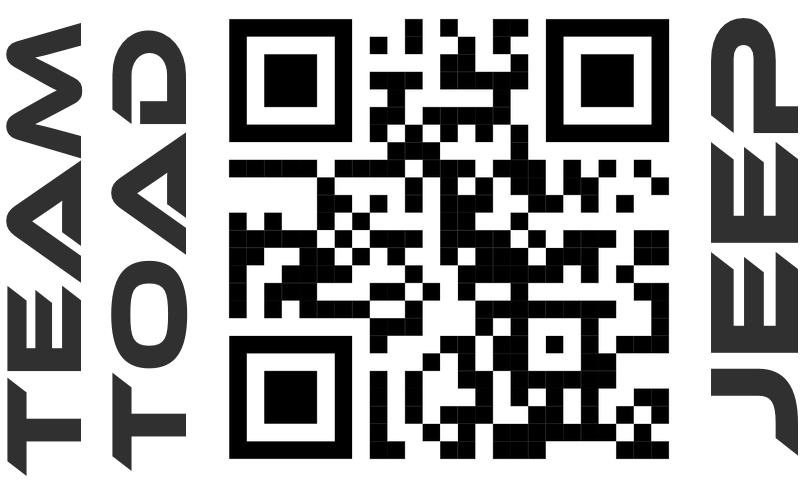 Lazy Toad Web Pages
Toad Photo Galleries
Toad Expedition Jeeping
Team Toad: Gear Reviews: BFG T/A KO tires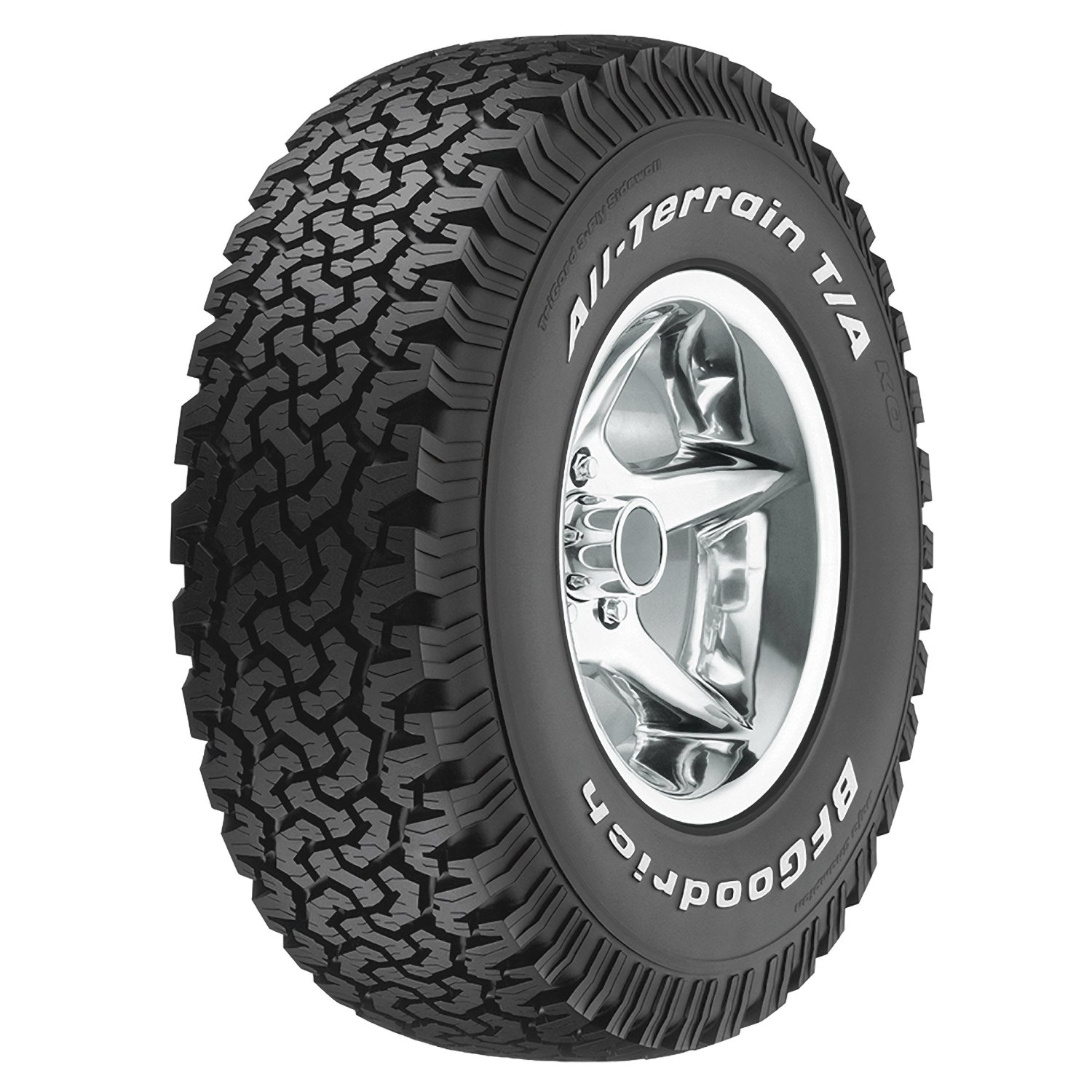 BF Goodrich All Terrain T/A KO
Note: This review covers the first generation BF Goodrich T/A KO off-road tires. BF Goodrich is now producing the second generation T/A KO2, instead. I liked the first generation so much that the Toad Rover is now riding on a set of BFG T/A KO2 LT315/70r17 tires, but I have fewer than 15 trail miles on the newer tires.

Caveat: I'm a happy owner of the BFG T/A KO, but I have no other experience with competing off-road tires. I cannot say this tire is better or worse than anything else. This review is my experience with owning a set of BFG T/A KO's and driving them to retirement.


Reasons I choose the BFG T/A KO
| | |
| --- | --- |
| So I looked for a tire with a good balance of highway performance and off-road ability. Since I like to travel the western deserts during the summer, performance on rock, sand, and gravel was of primary concern. They absolutely had to work well on wet pavement. Snow, ice, and mud were secondary concerns. | |


I've been very happy with the minor road noise from the T/A KO's (both the first and second generation). These tires have also gotten me safely through torrential downpours that the monsoon season can bring to the Southwest. And I've gotten a lot more miles from these tires than I expected. More about that in the next section.




Tread Wear
I decided to replace my T/A KO's at 46,000 miles. That includes rotating 8 tires through both the Jeep, the trailer, and two spares. Because I wasn't very regular about the rotation schedule, I wound up with two spares that have 60% tread left, and four tires I thought deserved to go to the big tire graveyard. Two other tires were on the trailer and were retired before I measured them.

The original tread depth for the T/A KO is 15/32 inches (0.47 inches). By state law, a tire fails inspection when it has less than 2/32nds of an inch of tread left (0.06 inches). The following table shows the remaining tread at three points on each tire, and the remaining percentage of tread left above the 0.06 inch standard.
Tire Position
Original
Tread
Middle
Inner
Outer
Percent
Left
Left front
0.47
0.31
0.22
0.27
39%
Right front
0.47
0.30
0.20
0.25
34%
Right rear
0.47
0.25
0.27
0.25
46%
Left rear
0.47
0.22
0.18
0.17
26%
Spare
0.47
0.34
0.37
0.32
63%


So based simply on tread wear I could have gotten another 10,000 miles out of these tires, especially since I have two spares at about 60% life each.
Trail Damage
Aside from simple tread wear, a second reason I decided to retire these tires was significant trail damage in the form of missing blocks of tread (also called "lugs").


| | |
| --- | --- |
| I believe that almost all of the missing tread blocks came from the two times I ran the Elephant Hill trail in the Needles District of Canyonlands. Both times I was pulling the Toad Pod, so I was hauling 3 tons of Jeep and 1 ton of trailer around the rocks. The first time I had no lockers, so I was spinning the tires a lot. | Toad Rover on Elephant Hill |


The only affect I noticed from missing lugs was an out-of-balance tire that would induce death wobble around 45 mph.



The simple solution was to have my tire dealer rebalance the tires. The more pieces of rubber missing, the more weights required, and at some point there's no way to make the tire run smoothly.

One of the expected improvements in the second generation T/A KO2 is greater resistance to losing tread blocks. I will be carefully documenting the condition of my T/A KO2's after the next hard trail.


Conclusion

Toad Rover on T/A KO2 35's
If you drive your rig over highways to get to demanding trails, then I highly recommend the BF Goodrich T/A KO2 tires.

With only three years of wheeling experience, I cannot relate the off-road performance of this tire to other brands. If you trailer your rig to hardcore trails, you probably already know more than I do, anyway.
If you've got a daily driver or a mall crawler, but want the improved rain performance that comes with a premium tire, I also recommend the T/A KO2.

I run the first generation T/A KO on my 2006 Jeep Liberty CRD, which is my daily driver, and they work great, rain or shine, pavement or around the ranch.

My 2006 Liberty CRD on BFG T/A KO LT225/75r16's


Back to Toad Gear Reviews