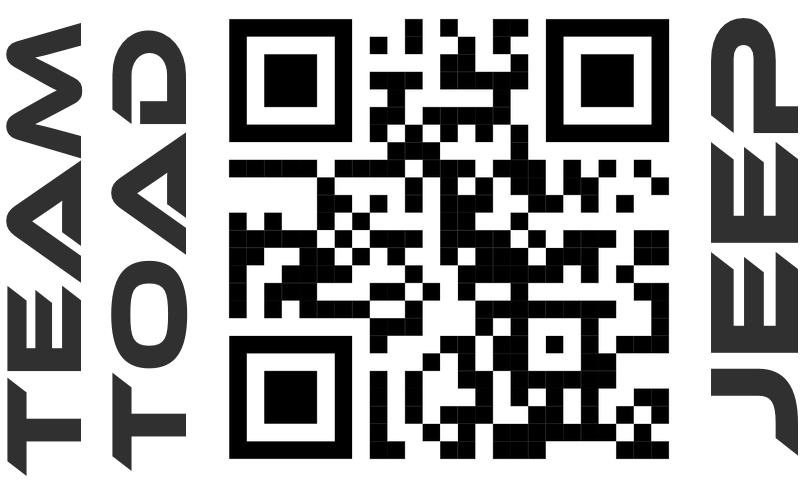 Lazy Toad Web Pages
Toad Photo Galleries
Toad Expedition Jeeping
Team Toad: Gear Reviews
InReach SE: Satellite Communicator
Driving off road can be dangerous, especially for anyone traveling in the backcountry outside of cell phone coverage. The best advice is to travel in groups, but if that is not possible, a satellite communicator can give you and your loved ones tremendous peace of mind.

We've used the InReach for over two years. You can buy the Delorme InReach SE from your favorite electronics store or online, but you must activate it with a subscription plan from DeLorme Subscriptions, which is owned by Garmin.

The InReach SE gives you these abilities:
Gives your latitude, longitude, and elevation
Send text messages or emails
Receive text messages or emails
Send a text message and location to social media (FaceBook and/or Twitter)
Send tracking data every 10 minutes to the DeLorme web site
Send an SOS with location
The InReach SE uses the Iridium satellite constellation. It uses a rechargable battery that lasts for 2-3 days under normal use, and charges from a standard USB outlet.

Although it does give you your exact coordinates, it has no map or navigation features, so it's not a substitute for your GPS.

I use the tracking feature so my wife can watch my progress from home when she can't be with me on a trip. The tracking is visible on the DeLorme web site (see Tracking the Toad).

I've used the InReach SE to send "I am well" messages when out of cell phone range, to post on FaceBook and Twitter from the backcountry, to have my wife relay messages to the park service, and to receive confirmation texts back.

So far I've not had to use the device in an emergency, but I am confident that it would work if needed. The ability to send a nuanced help message is also reassuring. Instead of a simple "I need help" message, I can specify the help I need (out of gas, broken Jeep, physical injury, or whatever can be described in a text).

When I first started Jeeping, I carried a personal locator beacon (PLB) that had to be registered with the NOAA every year. It only had one button ("send the chopper"). It had a test feature, but I never tried it, for fear of causing a false alarm. I am much happier carrying the InReach SE.


Other People's Experience
On Mosko Moto Blog there is a writeup of a real emergency handled via InReach: Broken Bones and the InReach.

Back to Toad Gear Reviews